Artist: Jen Fuller
Location: The Society Hotel Guest Rooms
Installation Duration: December 2017 –March 2018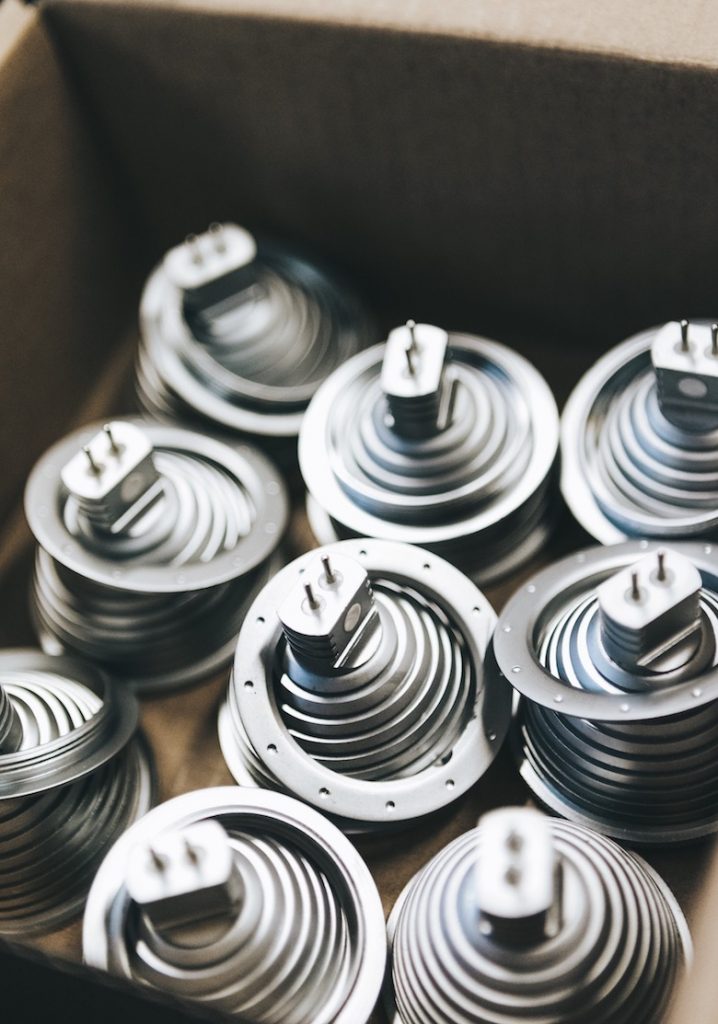 By: Jacob Halverson, GM of The Society Hotel – Chinatown
This project came about by both intent, and some chance….
The intent was to find a way to interact with our guests from across the world to provide a richer hospitality experience.  How could we better connect our guests with our staff, with the history of this place, and Portland in general?  These connections – with people and places – are what makes travel so meaningful and rich.  
The chance came by way of one of our favorite photographers….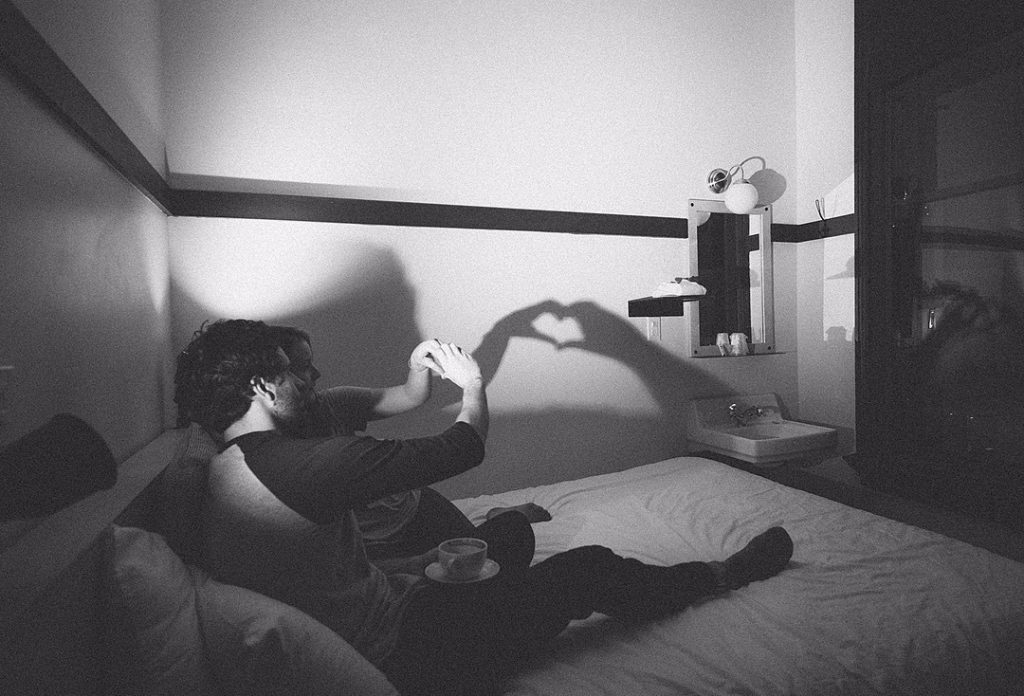 Photographer Alex Hoxie has photographed our property many times (you'll see a lot of his work on on our IG feed), and had recently invited friends to come and shoot in one of our rooms.  He sent over the photos and I saw this image – and a light bulb went on!  I didn't know the two people pictured, but I knew Alex just captured a real and vivid moment of connection, amplified by a light source- our bedside reading lamps.
I loved how the simple shadows created a feeling of intimacy and connection.  I wondered how we could take this concept and relate it to more of the city and our wonderful historic property….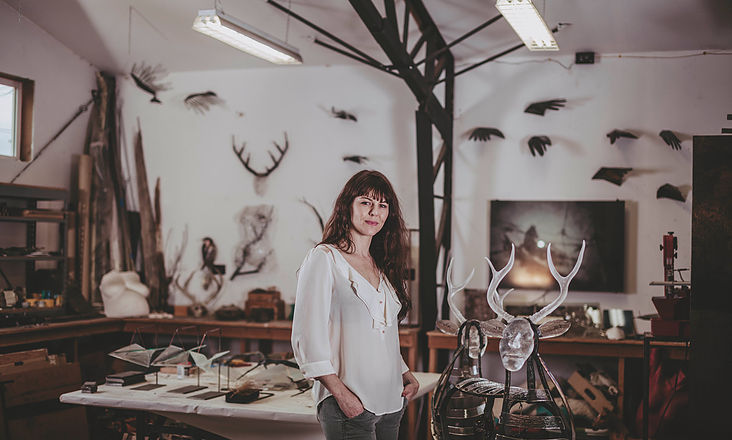 The Jen Fuller Connection
It was my goal to seek out a Portland artist who specialize in working with light and history.  After some research, I found The Portland Winter Lights Festival, an exciting celebration of art and culture that takes place during one of darkest, cloudiest times of year in Portland.   Now in its 3rd year, it's a fun way to highlight and enjoy the darkness, and is directed by one of the most kind and genuine humans I have ever met, Chris Herring.  I pitched an idea of somehow transforming The Society Hotel bedside lamps to project shadow-scapes on the guest room walls.  Immediately he connected me with artist Jen Fuller (www.jenfullerstudios.com).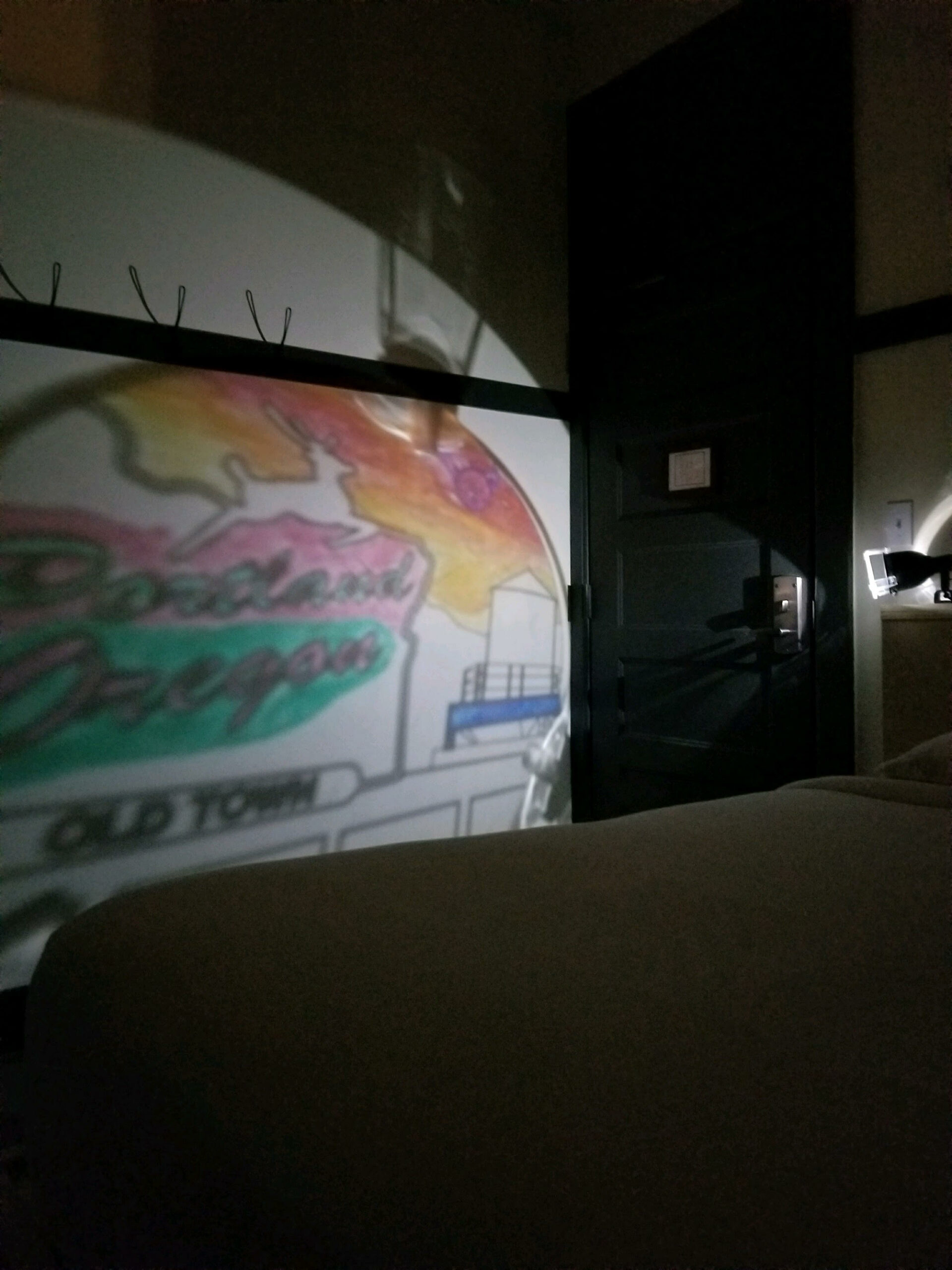 The Experience
With Jen on board, she took the reigns on how to meld together art, history, the staff, and of course, winter lights…We identified that what we really wanted was intimacy – the experience would be in guests' rooms and would be interactive.  In the fifteen minutes before they go to bed, guests will be given a few moments of creativity and reflection.  Using the bedside reading lights as projectors, we could cast shadows of different historical moments, figures, and places on the wall of the rooms.   To make it interactive, guests would be able to color on the transparent slides or otherwise personalize it.  "It's like we're allowing everyone to color on the walls!", Jen exclaimed.  Jen interviewed each staff member and owner to ask what they love about Portland or the hotel's history, and she created a slide for every story.  The concept had come together, but the next challenge was fabricating what will make this all work in a room…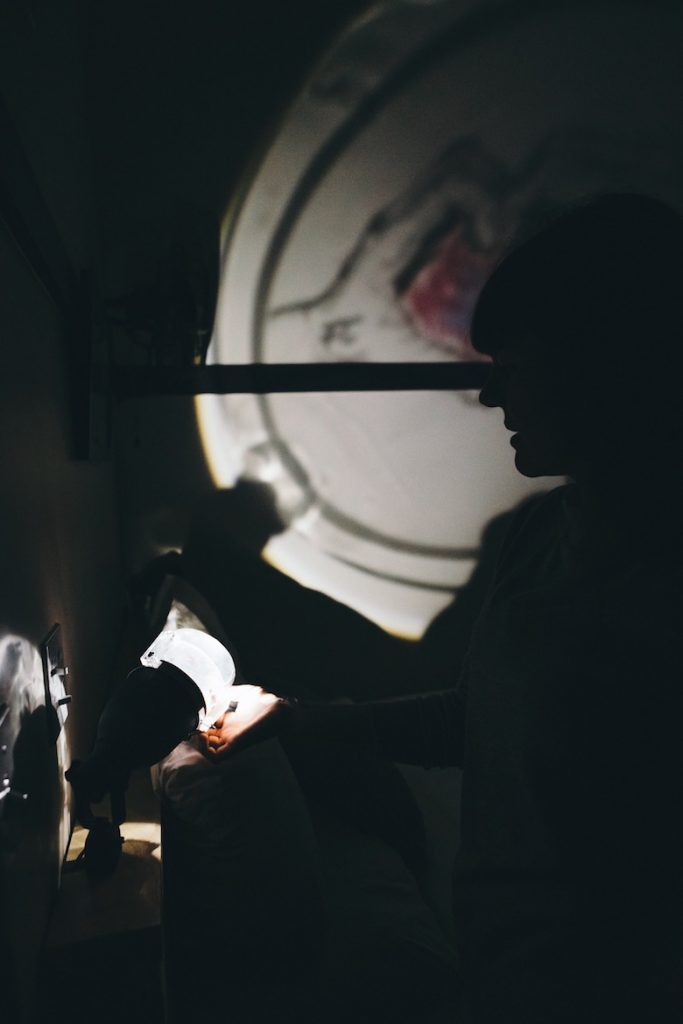 Art and engineering
…
Retrofitting a pre-existing fixture without modifying it in any way was a daunting task. In order to project crisply, the light source needed to be both a single point light and LED.  After extensive research, there was no such bulb on the market with a matching fixture base.  By chance, Jen discovered an obscure MR16 pin based bulb. Jen was able to source 40 of them, but it required opening all 40 and removing its plastic spot throw filter. Jen found it would produce a nice, wide throw and glow.  Next, the pin base had to be converted to a screw base adapter.  Finally, the LEDs required a DC power inverter to properly power the now custom engineered bulbs. She found 40 discarded 12v computer power adapters in an electronics recycling center and by soldering them to extension cord plugs was able to  modify the current (reduce, reuse, recycle!).  After some testing and adjusting, the bedside projector was born!
This slideshow requires JavaScript.
Winter Lights
The festival is fast approaching, running February 1st-3rd, but our installation is up now through March.  We want to thank Jen Fuller for her creativity and tenacity on this project.  We hope you'll come explore this unique art and history experience!  Every room is different, so you never know whose story you will be experiencing.  Leave your completed filter and we will be displaying a collage of colorful filters in our windows at the end of the project to welcome Spring!

Tell your friends! They can book on our website with keyword "colorfullife"